Soldiers of the World Vietnam War 1961-1975 Long Range Recon Patrol Figurine Set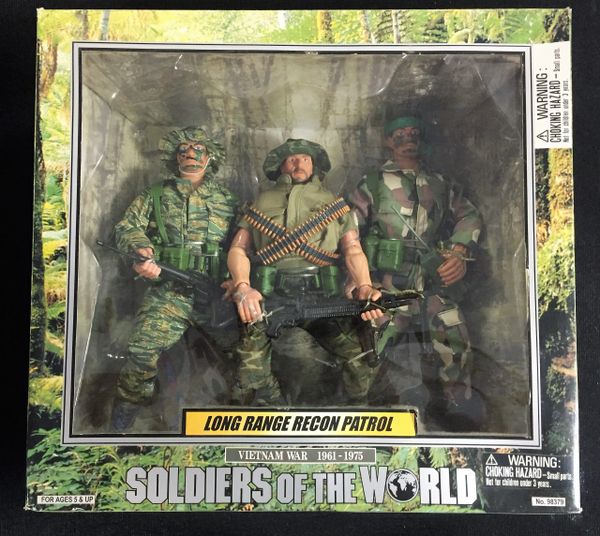 The Soldiers of the World line brings you a glimpse of the Vietnam war in this nicely displayed window box 3 pack of figures.
This set features a window display box, 3 figure set, 12" characters, changeable outfits and authentic weapons. The figures are in MINT condition, but the box has some minor wear and tear from display.