Star Wars Comic #1, 1977 "Fabulous First Issue" (F+)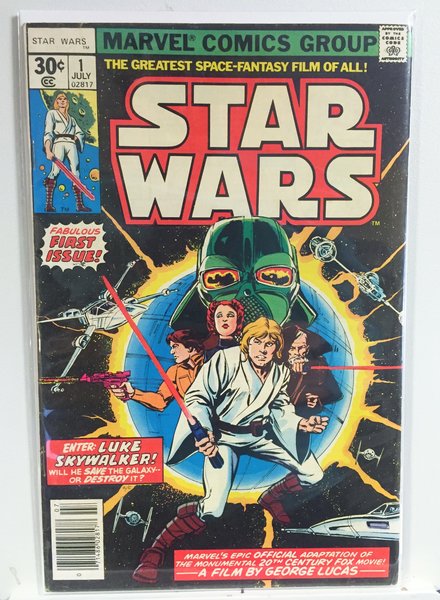 Star Wars #1 30 cent 1977 copy. This is a FIRST PRINTING. A rare and great find!!
The comic still has a bright glossy cover. There is some wear down along the spine and corners, some minor edge wear but NO chipping, and with all things considered this comic is in FINE condition. Flat and the condition is awesome! This comic is in HIGH DEMAND and the price is increasing every day!