The Avengers #71 1969 Comic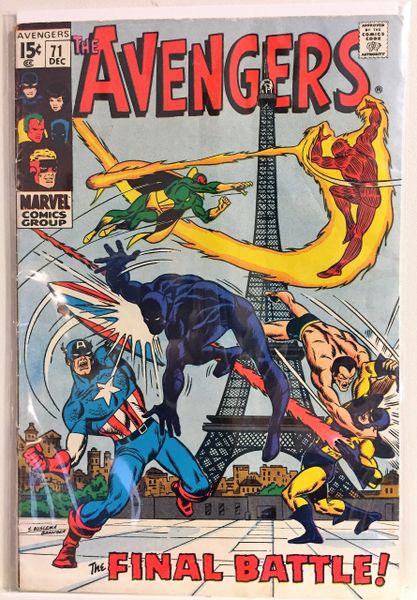 1969 The Avengers #71 15 cent comic! This is a KEY ISSUE. 1st app of The Invaders!
With all things considered, to our best judgment, this comic is somewhere between a 6.5-7.0. Minor wear and tear on he spine and edges but overall a very nice looking comic!