The Uncanny X-men #123 1979 Comic Spider-Man App. (F/VF)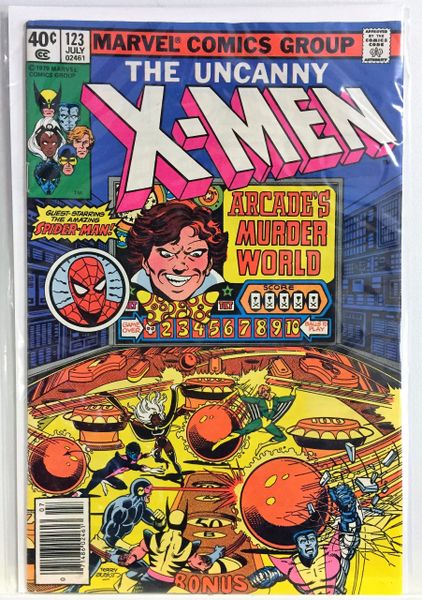 1979 The Uncanny X-men #123 Comic featuring a Spider-Man app.
With all things considered, to our best judgment, this comic is somewhere between a 6.0-6.5 There is minor wear and tear on the spine but other than that this is a great, colorful and glossy comic ready for a new home!