Wolverine #10 1989 Comic (1st Sabretooth Fight) (8.5)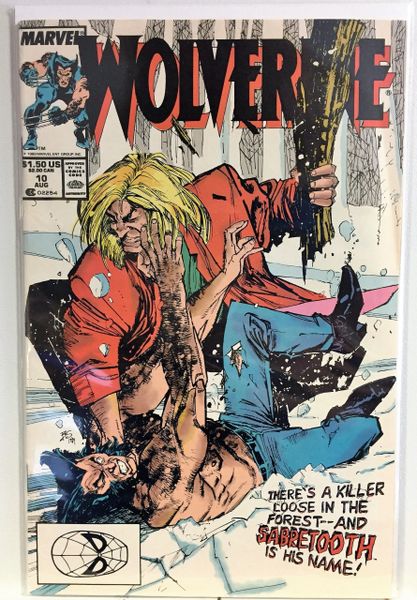 1989 Wolverine #10 Marvel comic!
Featuring the first Sabretooth vs. Wolverine fight! What a great read! This comic is in great condition. Corners are crisp, bind is tight and cover is still glossy. With all things considered, in our best judgment, we would say this is an 8.5-9.0 easy!